[twocol_one]
Ashtree Vision and Safety are proud to be the UK distributor for Vision X Lighting products.
Vision X are a leading US automotive and commercial lighting manufacturer based in Seattle. If you keep an eye out Vision X lighting can be found everywhere. The military, fire departments, and even NASA have trusted Vision X on vehicles that don't have the luxury of second guessing their lighting.
Vision X can be found on boats, off road vehicles, UTV/ATV's, and even street legal cars and motorcycles. Whatever the need, Vision X has a product to meet and exceed your expectation.
The Key to Vision X's ongoing success, un-matched quality, and performance is its team of world class engineers who have taken outlandish concepts from conception and put them into production. Their engineers are never afraid of re-examining products to find ways to better serve customers. Since its conception, Vision X has listened to the end user and put their ideas into action to further the quality, performance, and functionality of all vision X products.
Now you can buy Vision X products in the UK and continental Europe directly from Ashtree Vision and Safety. To see more products from Vision X,  visit their website here.
[/twocol_one]
[twocol_one_last]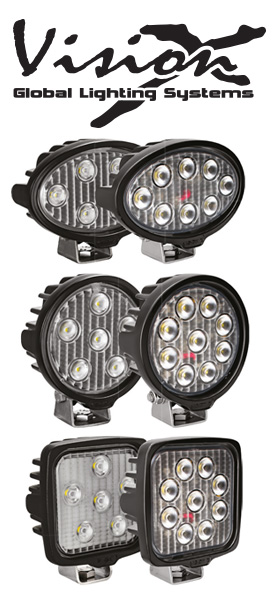 [/twocol_one_last]